Marketing for New Jersey-Based.
Medical Transportation Company
On Time Ambulance - Client Since 2014
Who is On Time Ambulance?
On Time Ambulance came to JAM originally starting as a website development. Having been in business for more than 20 years, they were already well established in the New Jersey medical transportation industry -- but they needed something more.

JAM assisted with a complete inbound marketing facelift. From graphics, overhauling the brand, local SEO, blog posts, social media, and video production, these tactics are all part of a recruitment strategy to help hire Emergency Medical Technicians (EMTs) throughout New Jersey.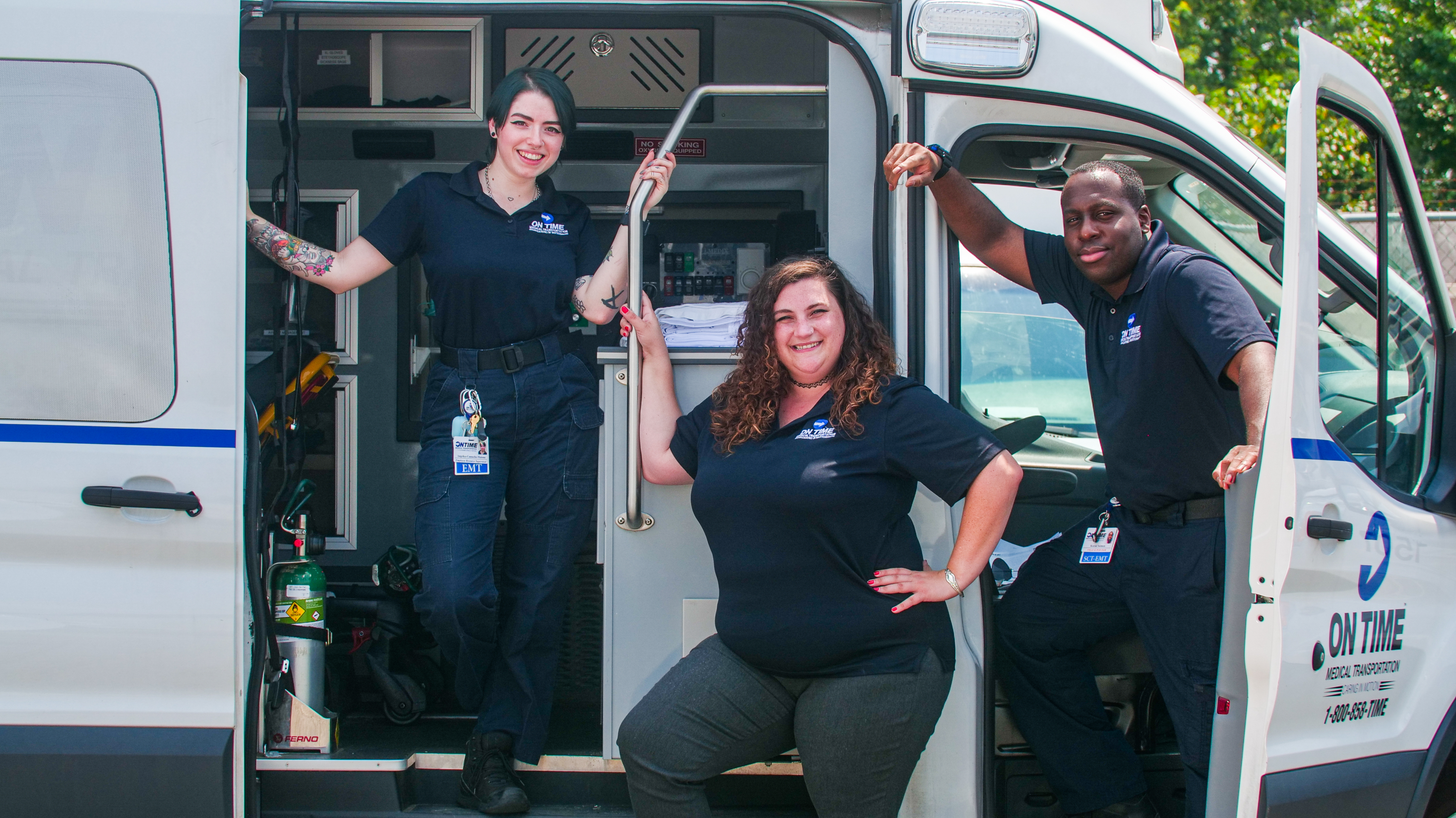 Healthcare/EMS Recruitment Marketing
Rather than promising big bonuses, perks, flexible hours and free lunches.. the idea was to tout the employees, the rising careers, the family life at On Time, the promise, the opportunity, and the purpose.
Employee Video Interviews
Videos are one of the top most effective ways to reach an audience. From capturing the company culture to employee highlights, visitors are given transparency into the daily life at On Time before even applying.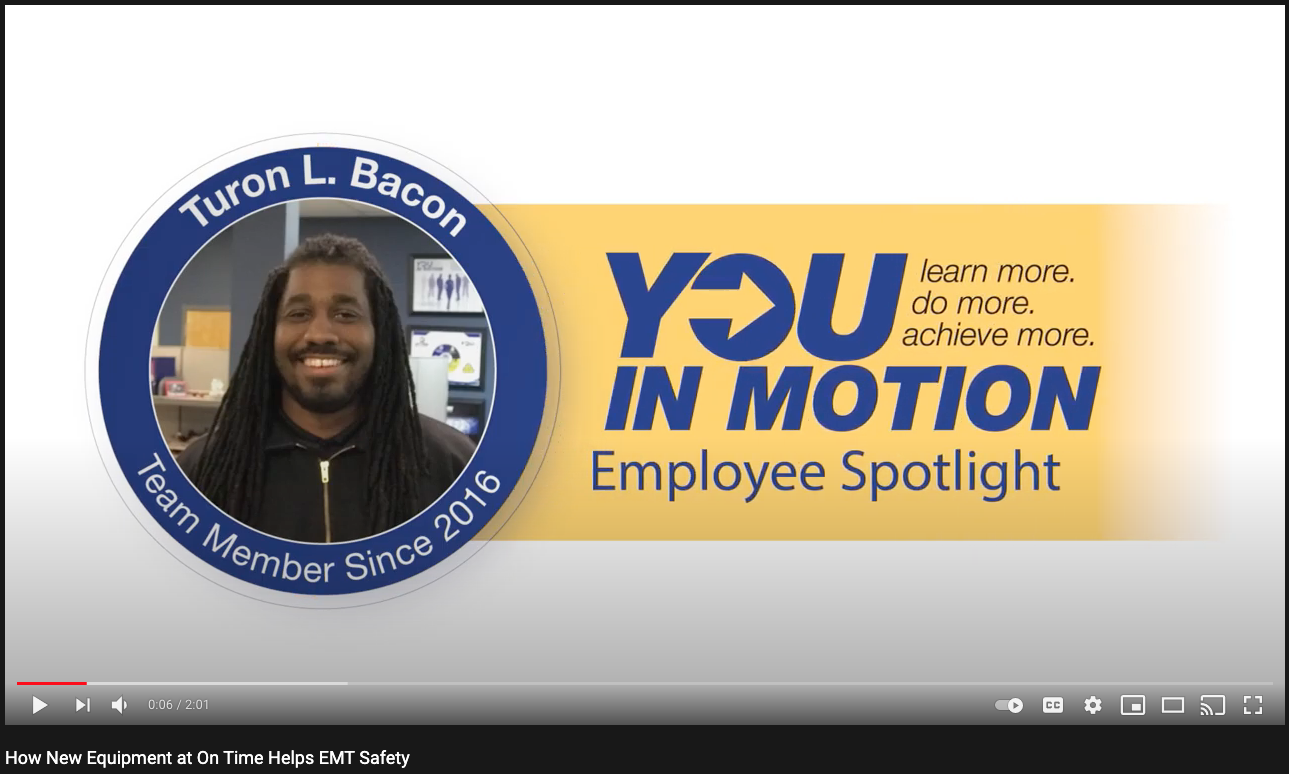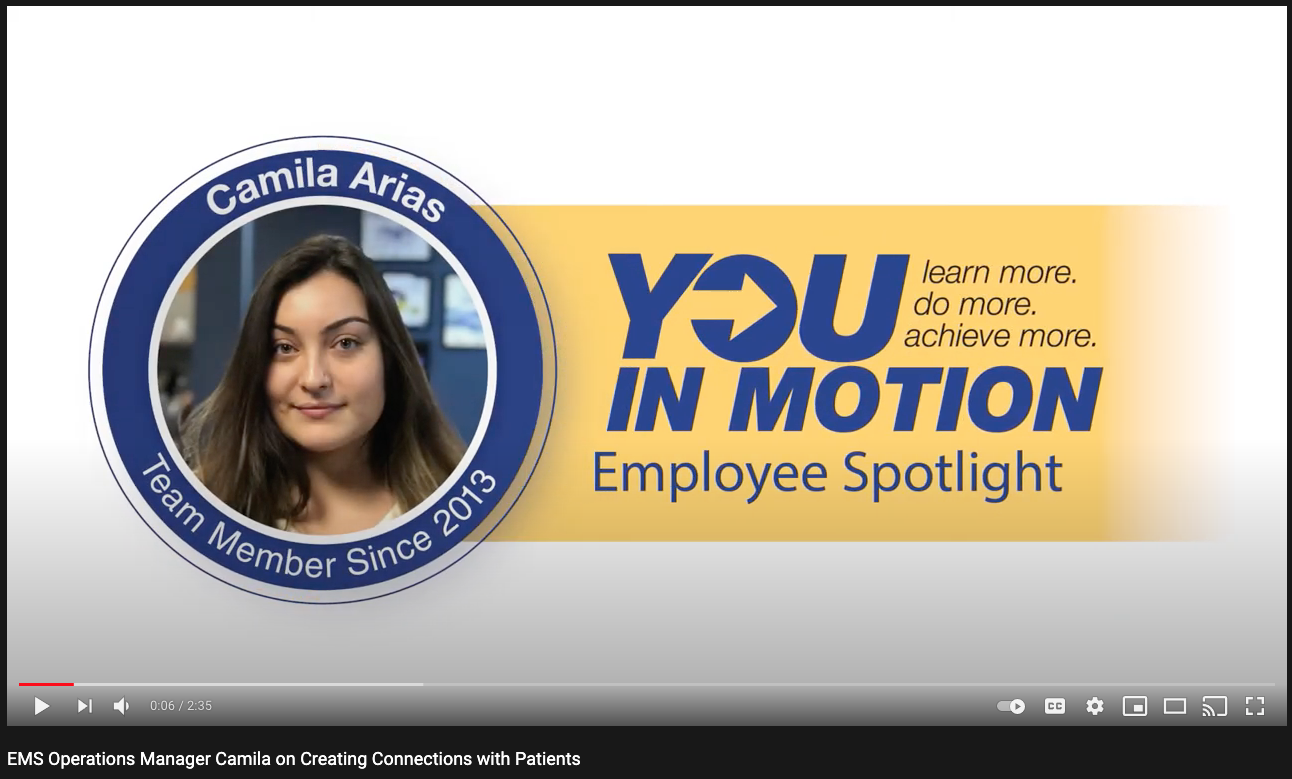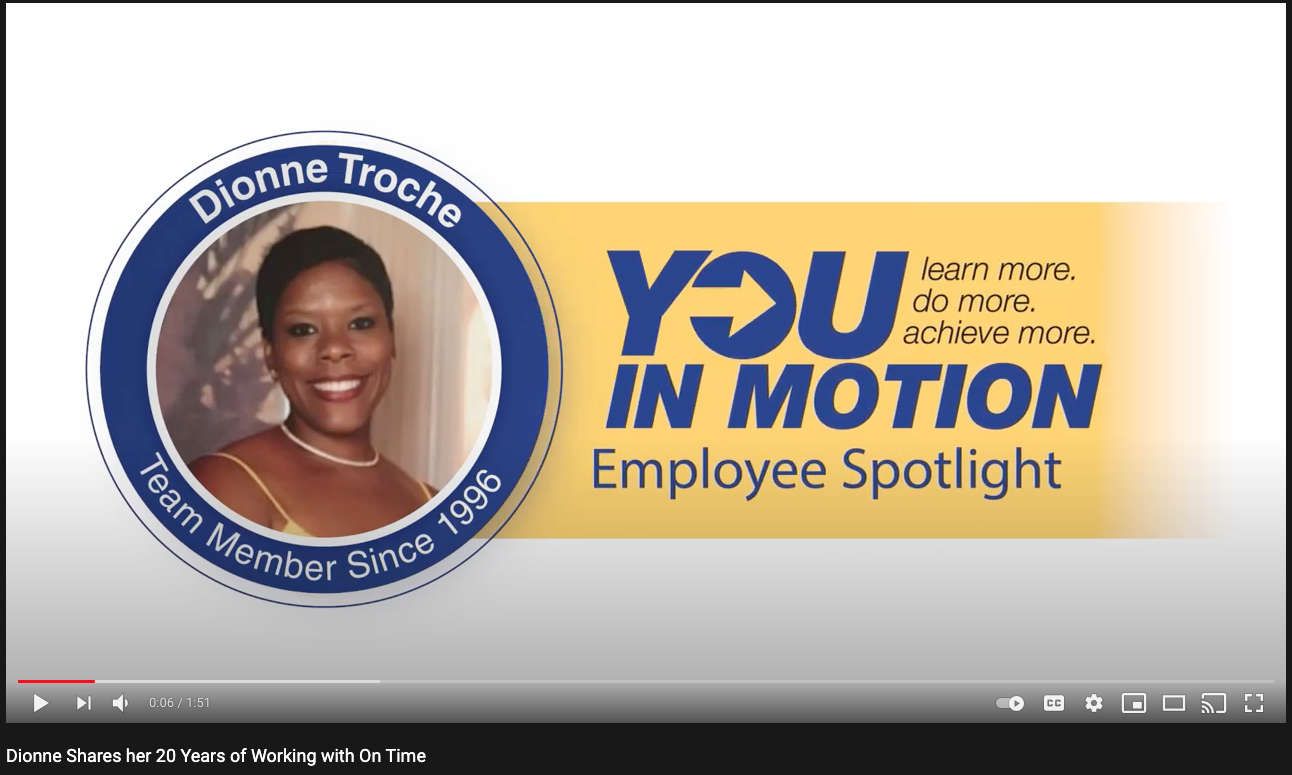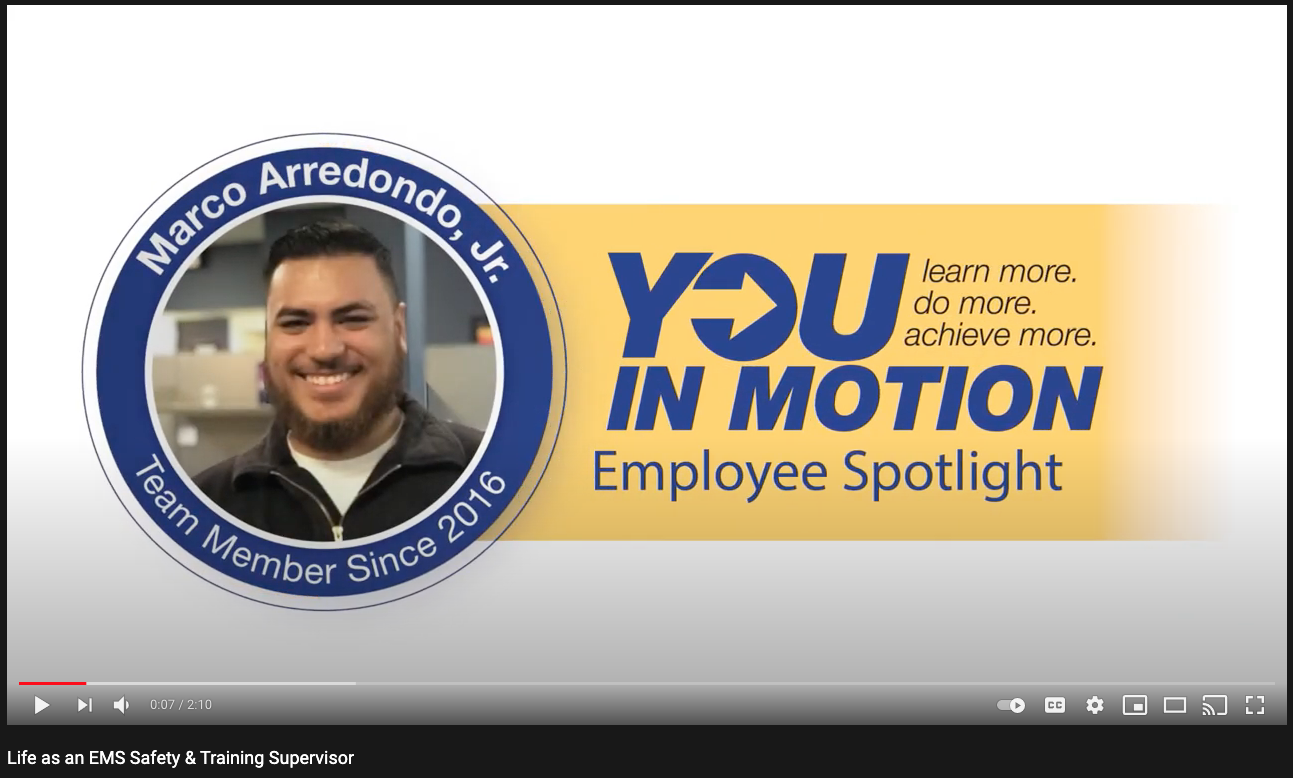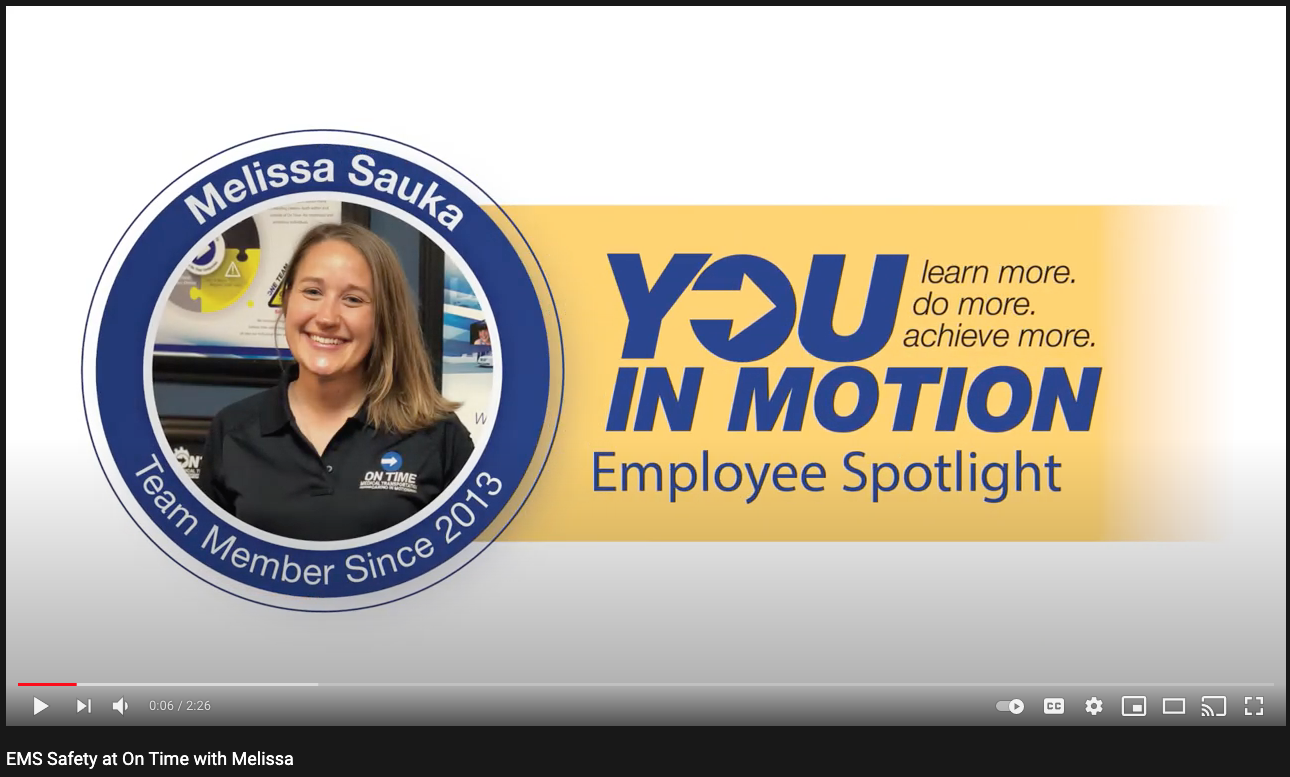 Staff Photoshoots
By creating high quality images for content marketing, we are able to practically repurpose these photos for social media, blog posts, web pages, and more.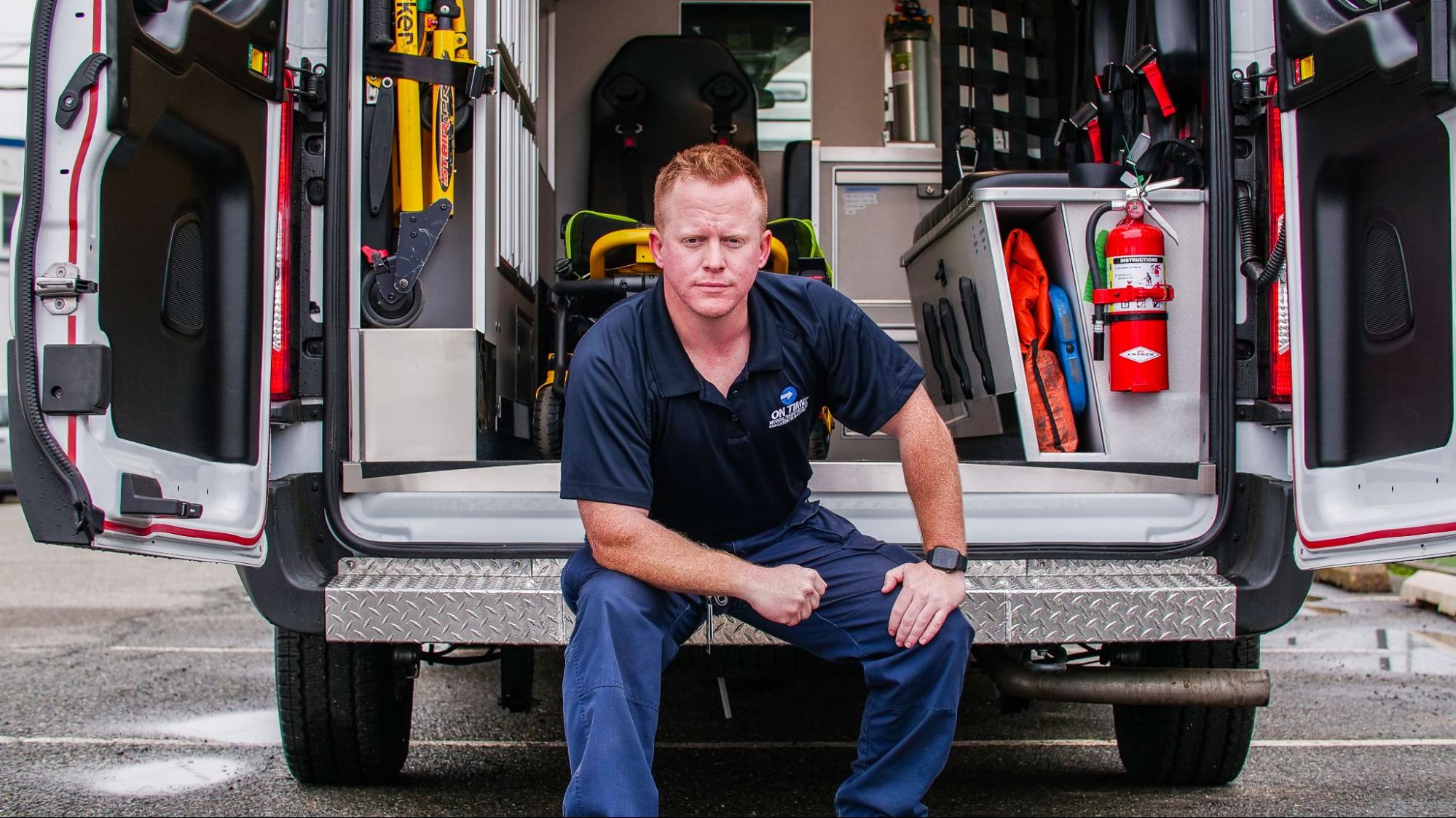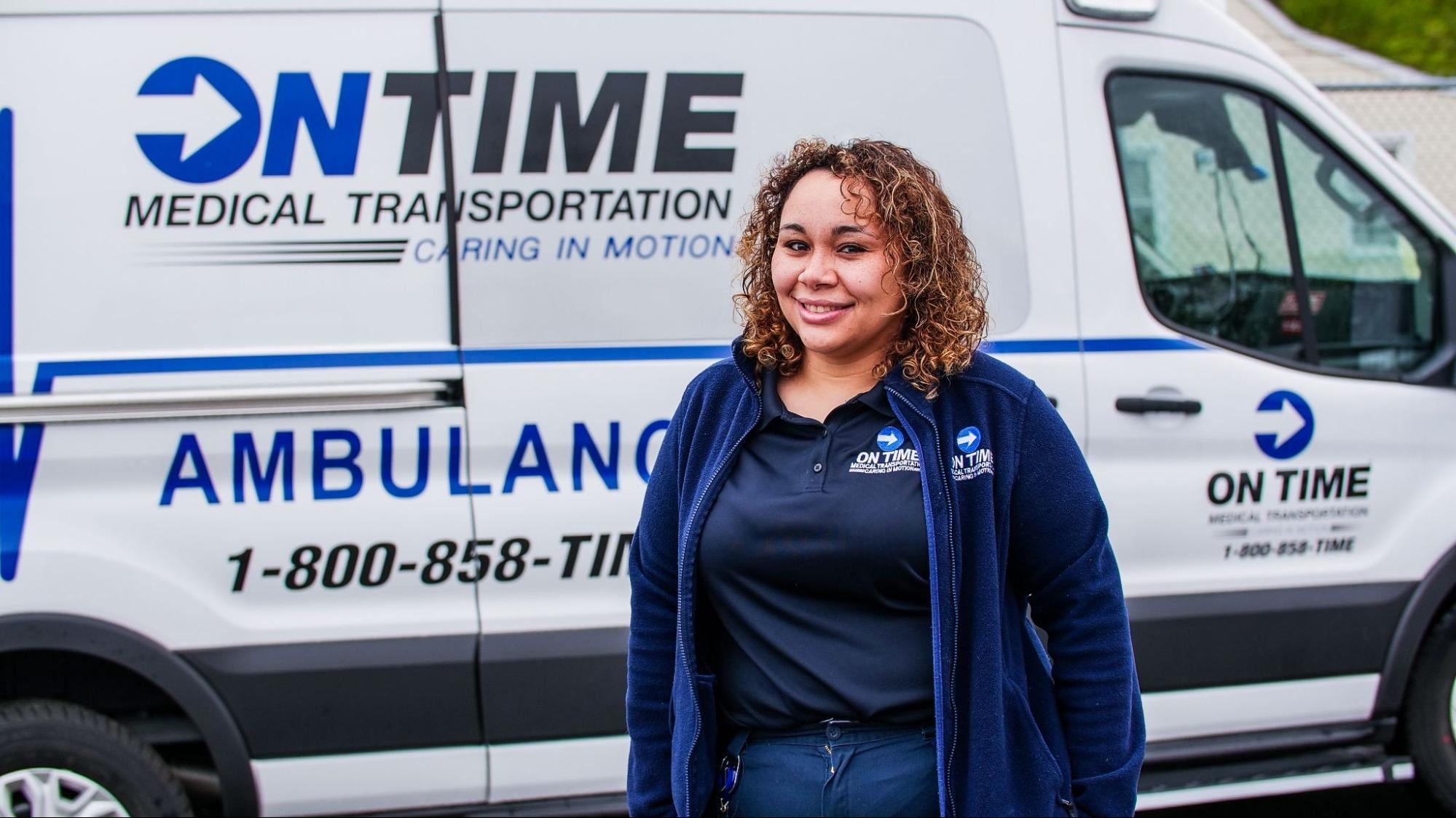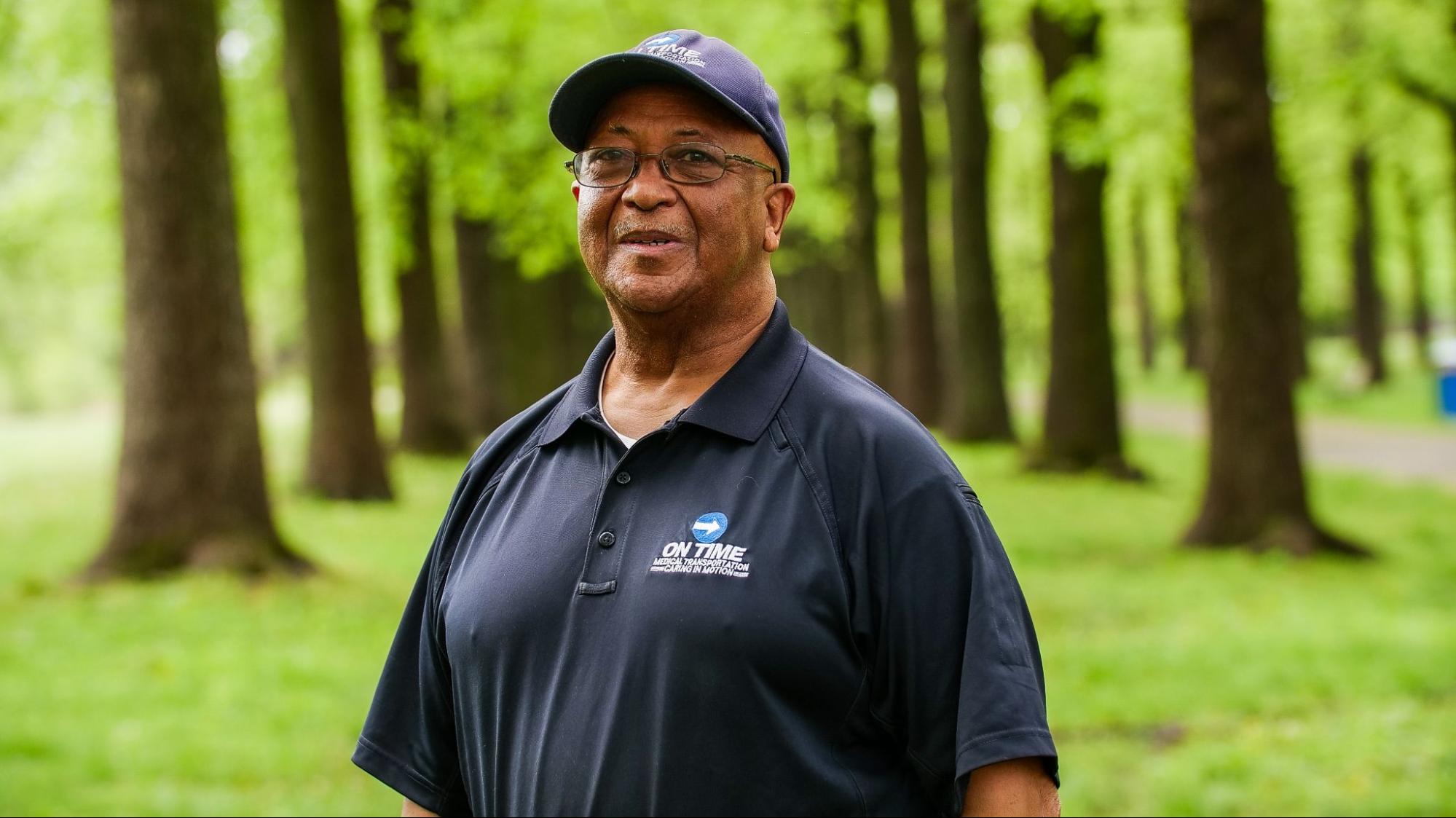 EMS Career Development Blog Posts
To address their main goal of recruiting EMTs, JAM creates educational blog content that continues to act as a valuable and trustworthy resource in all stages of On Time's targeted persona's journey. One particular blog post reached nearly 30,000 views without using paid advertising and shared by several EMS influencers globally.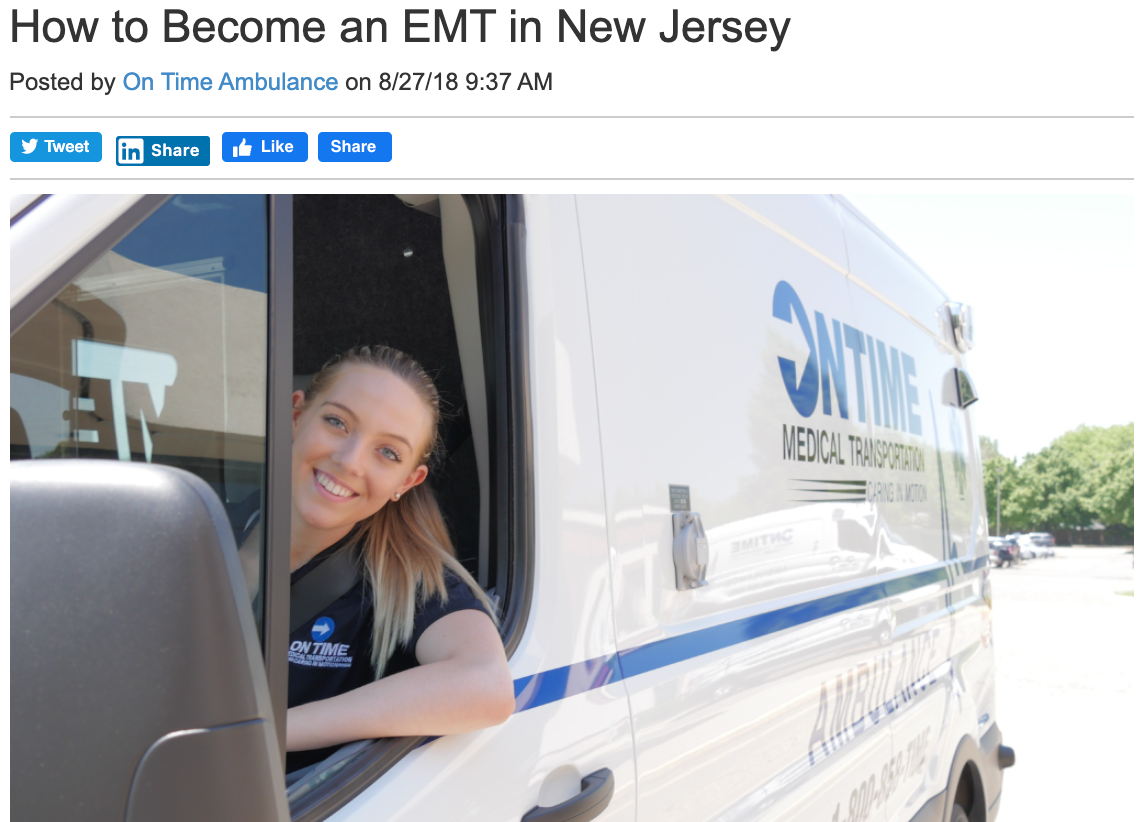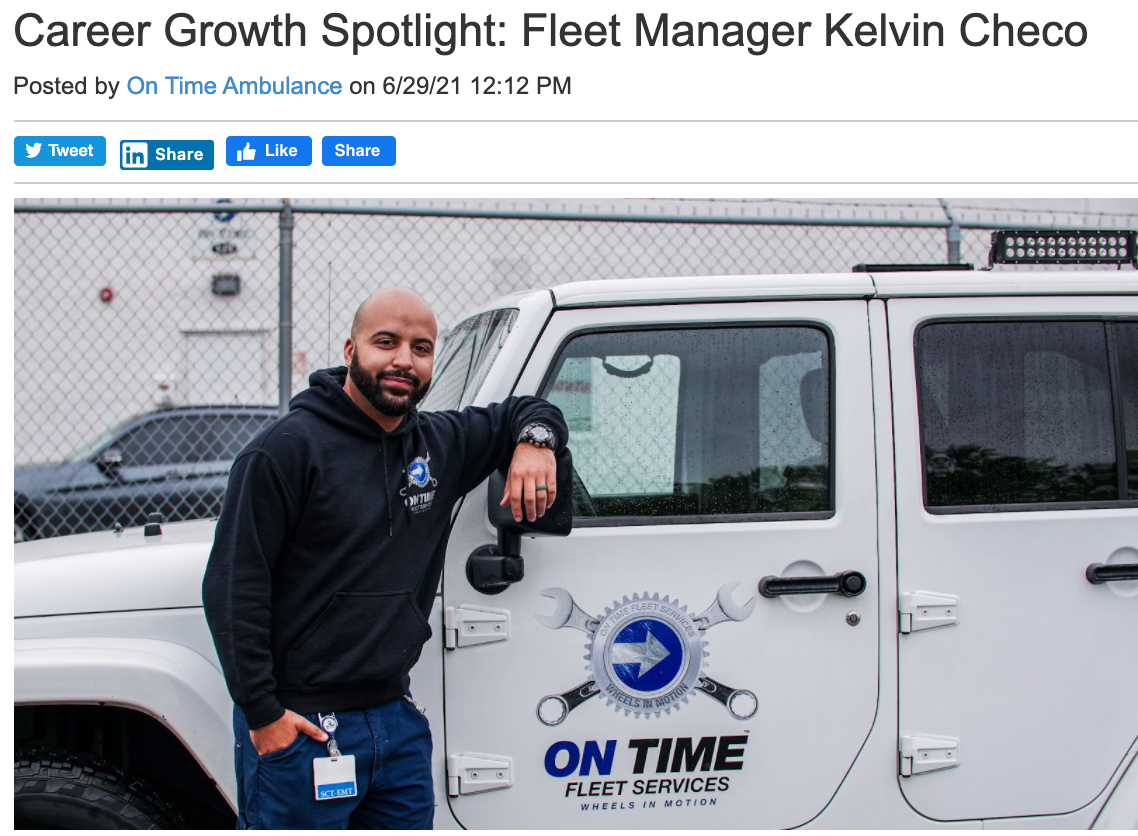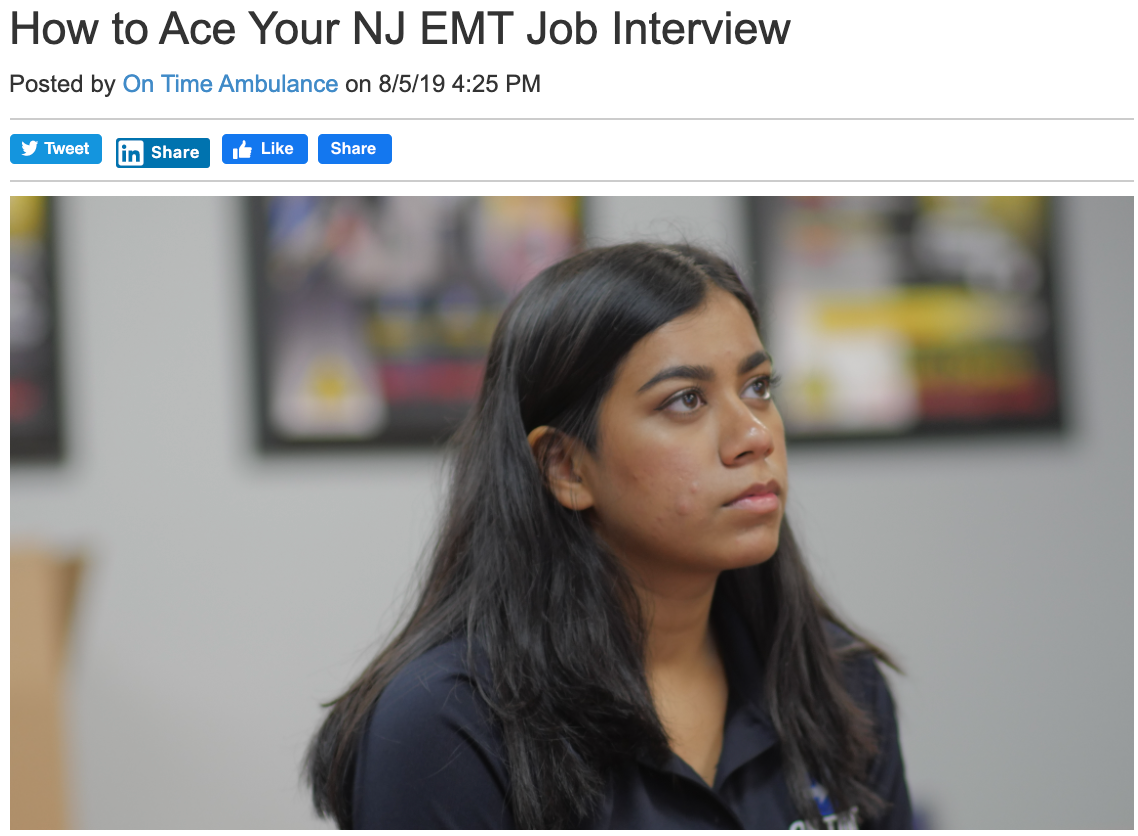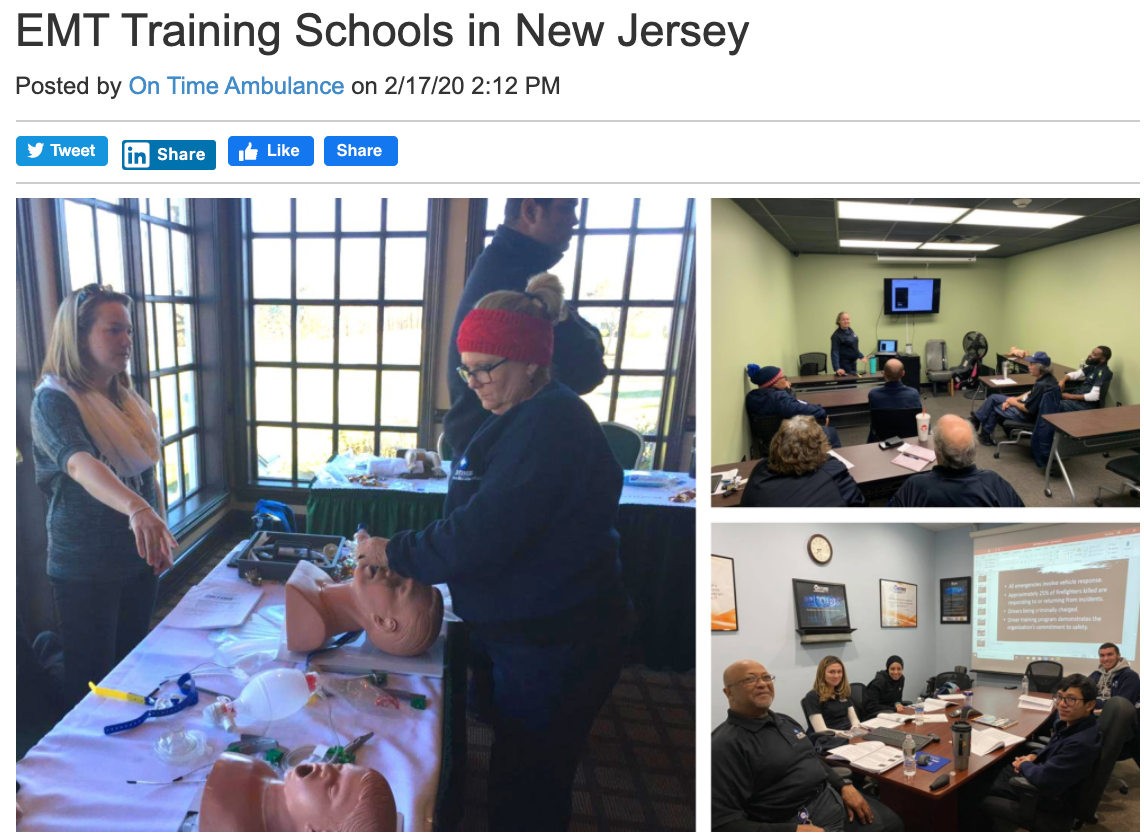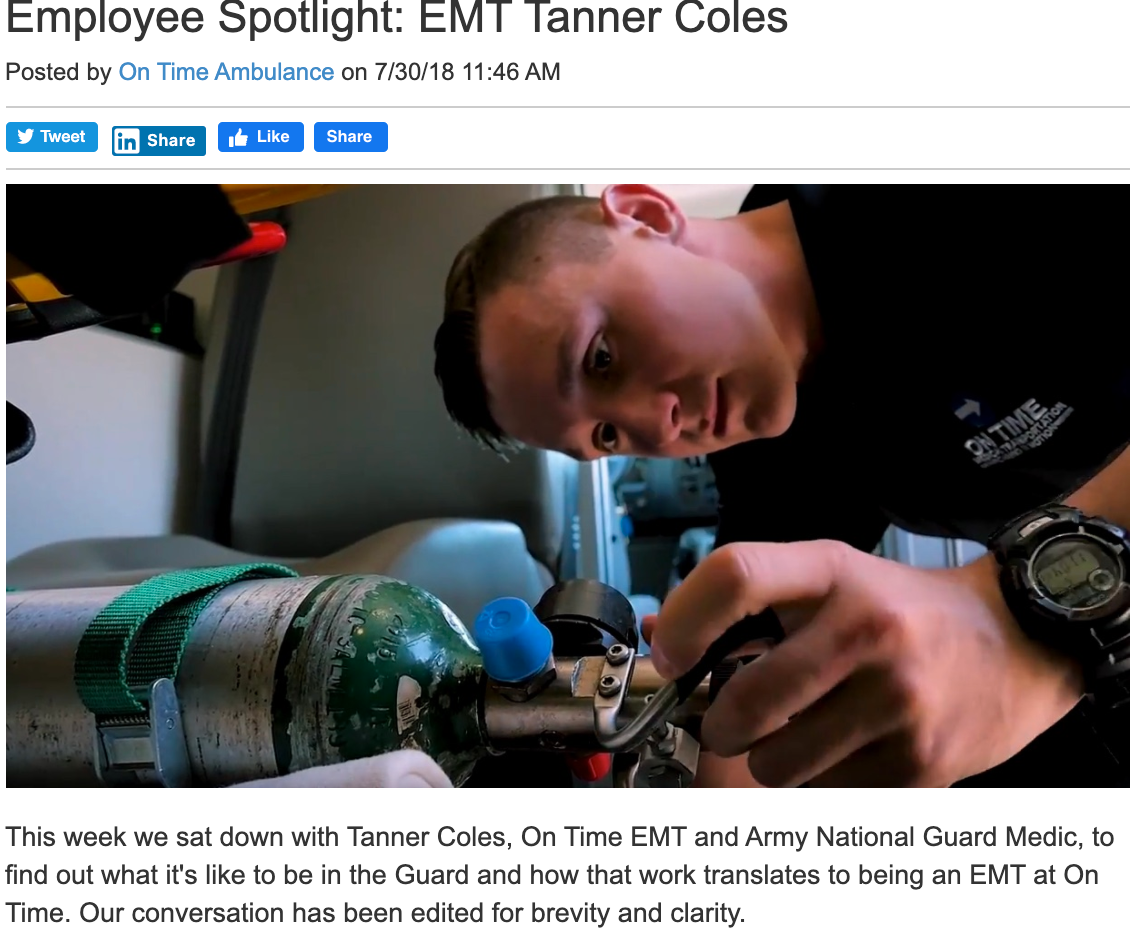 Lead Capturing Careers Page
An immersive page dedicated to the culture and careers of On Time's EMTs, Drivers, Dispatch staff, and even office staff. A page dedicated to showing off the benefits of work with the team at On Time.
All part of a grand recruitment strategy that stretches into social media management, pay-per-click and strategy.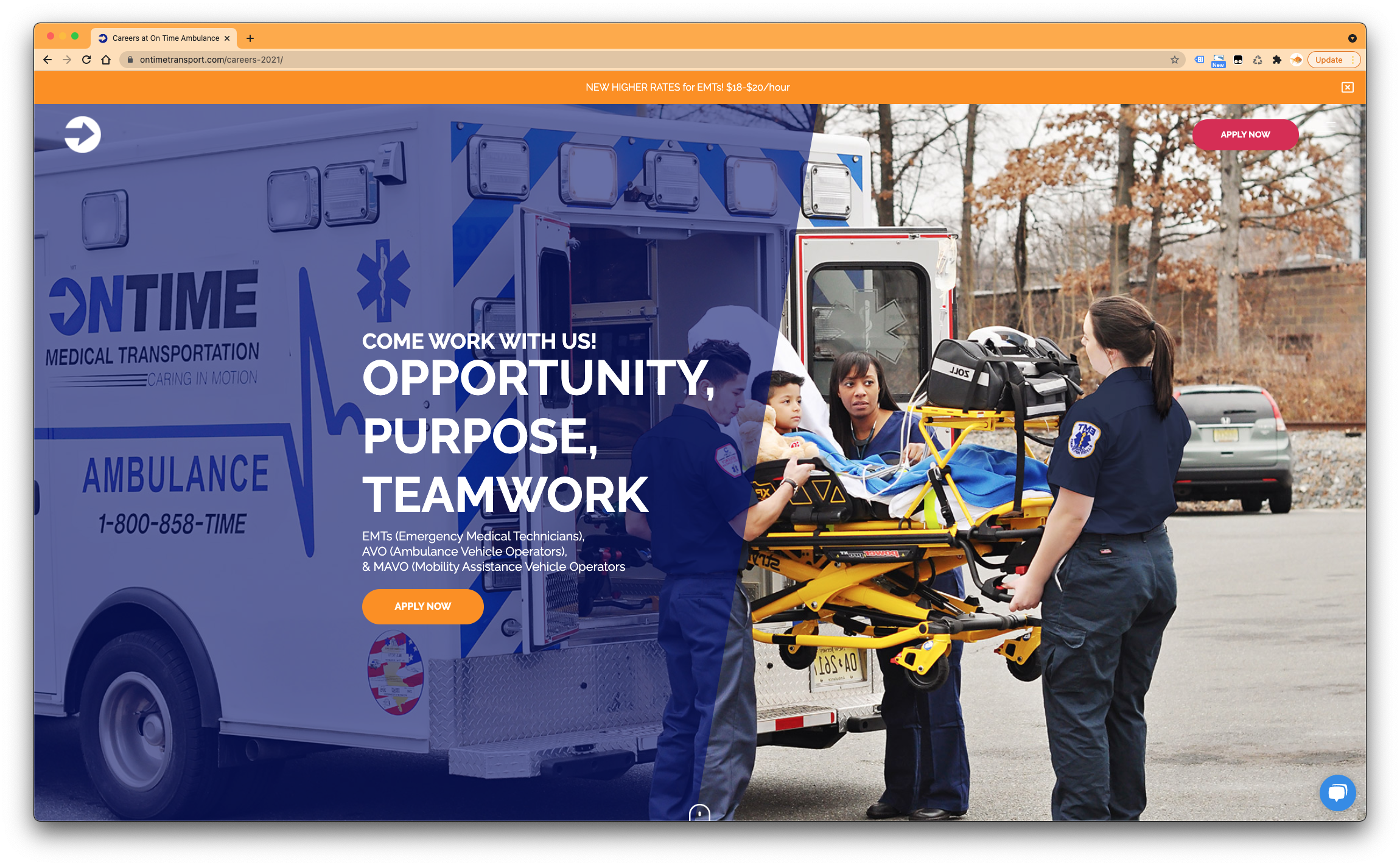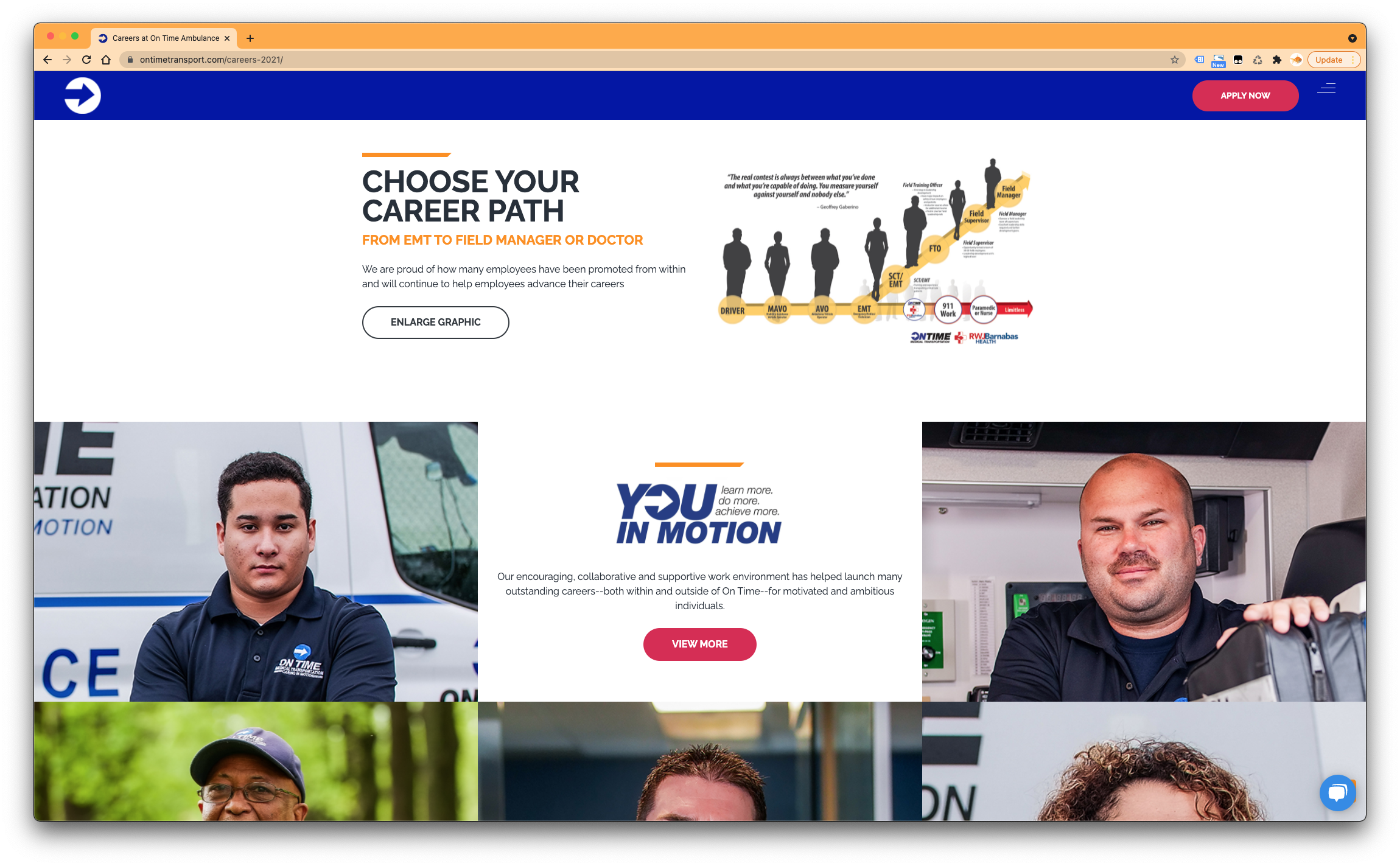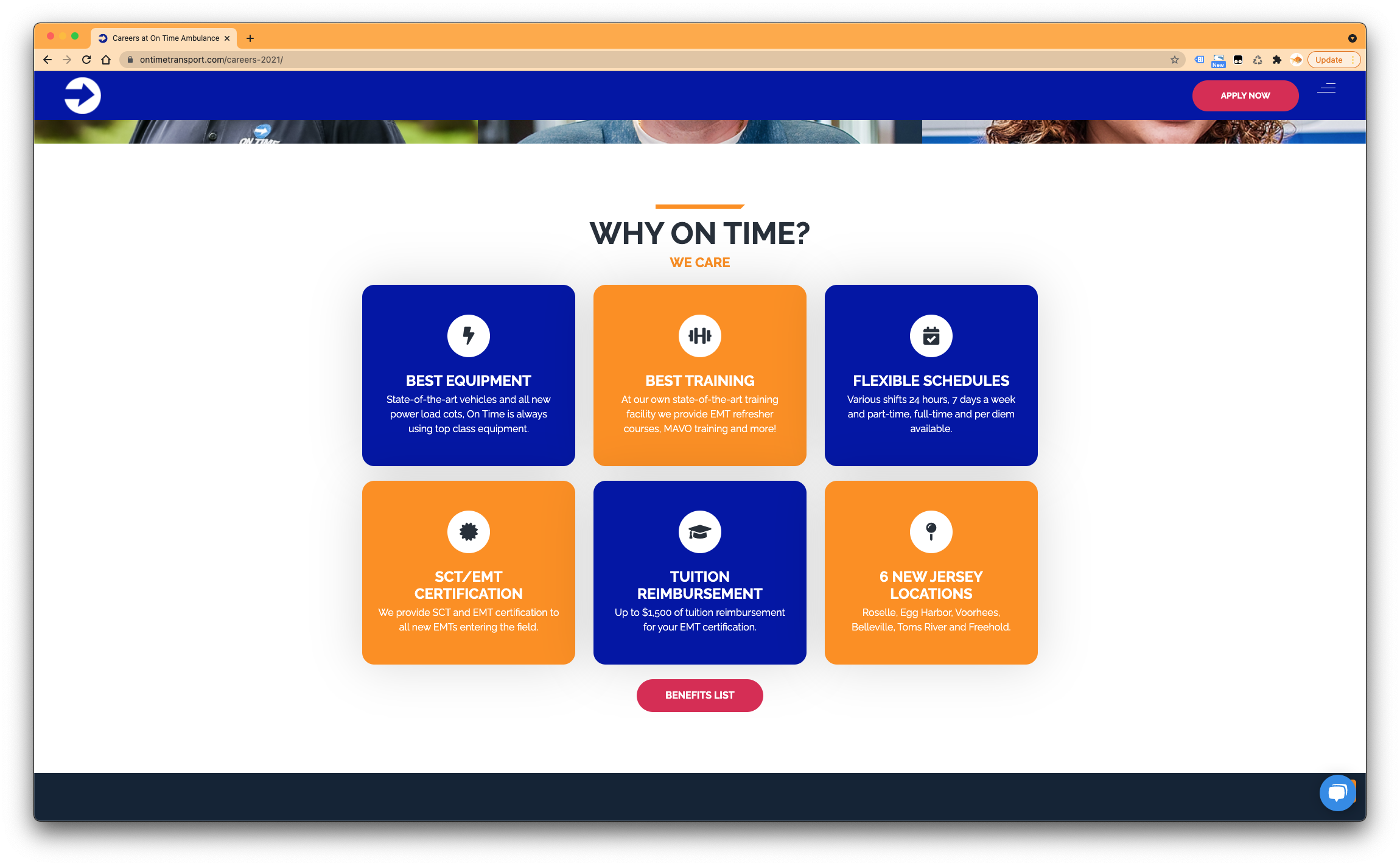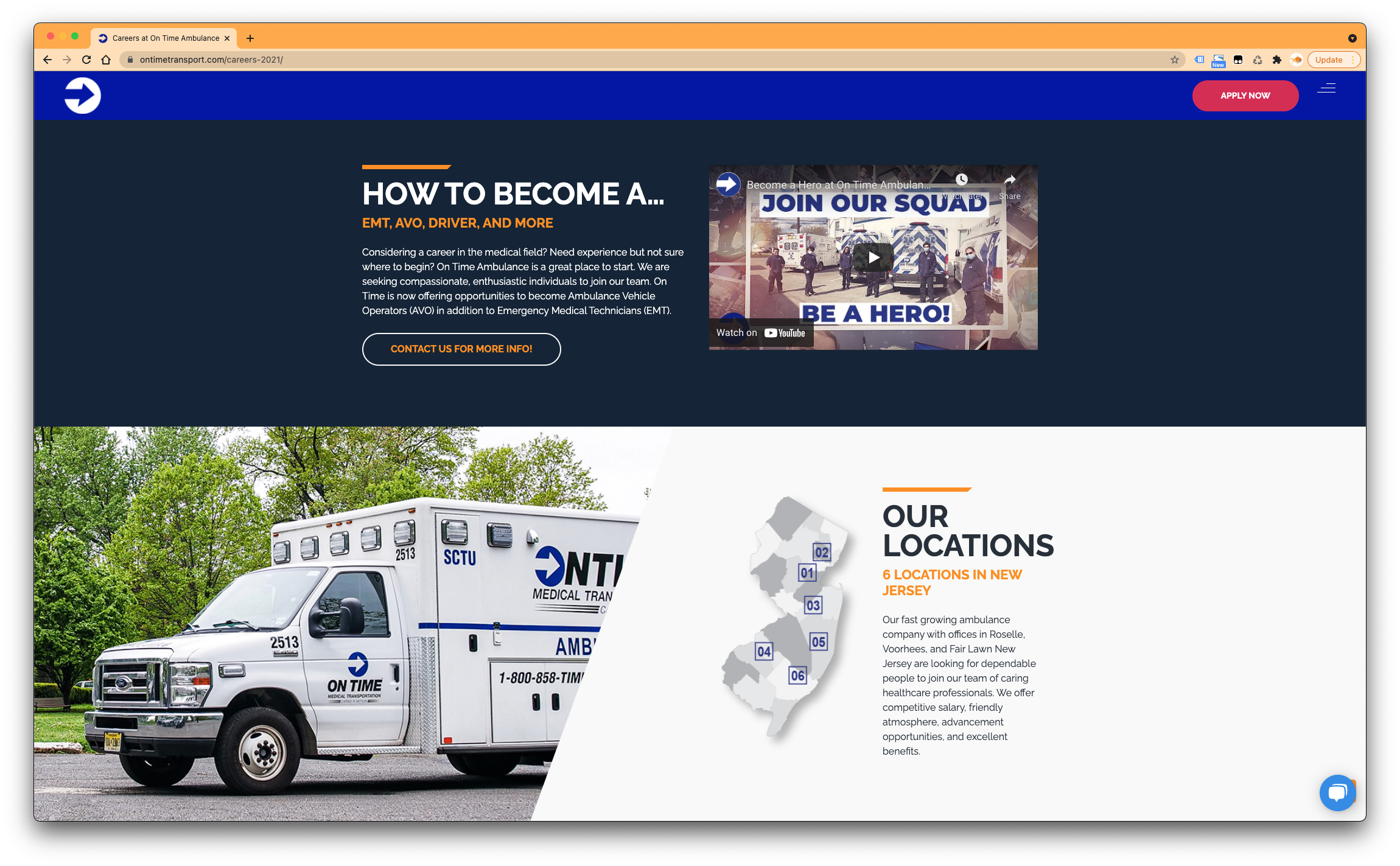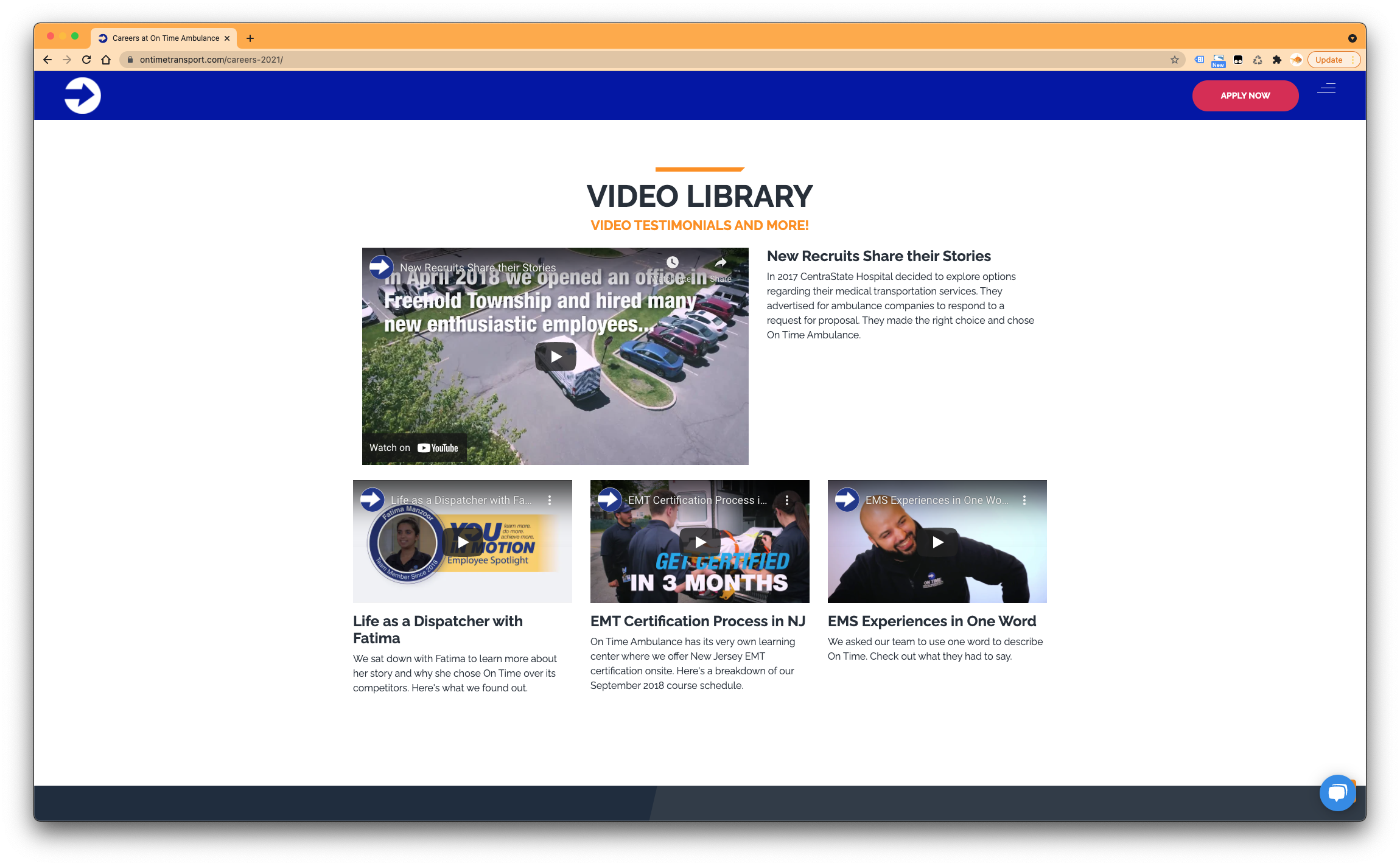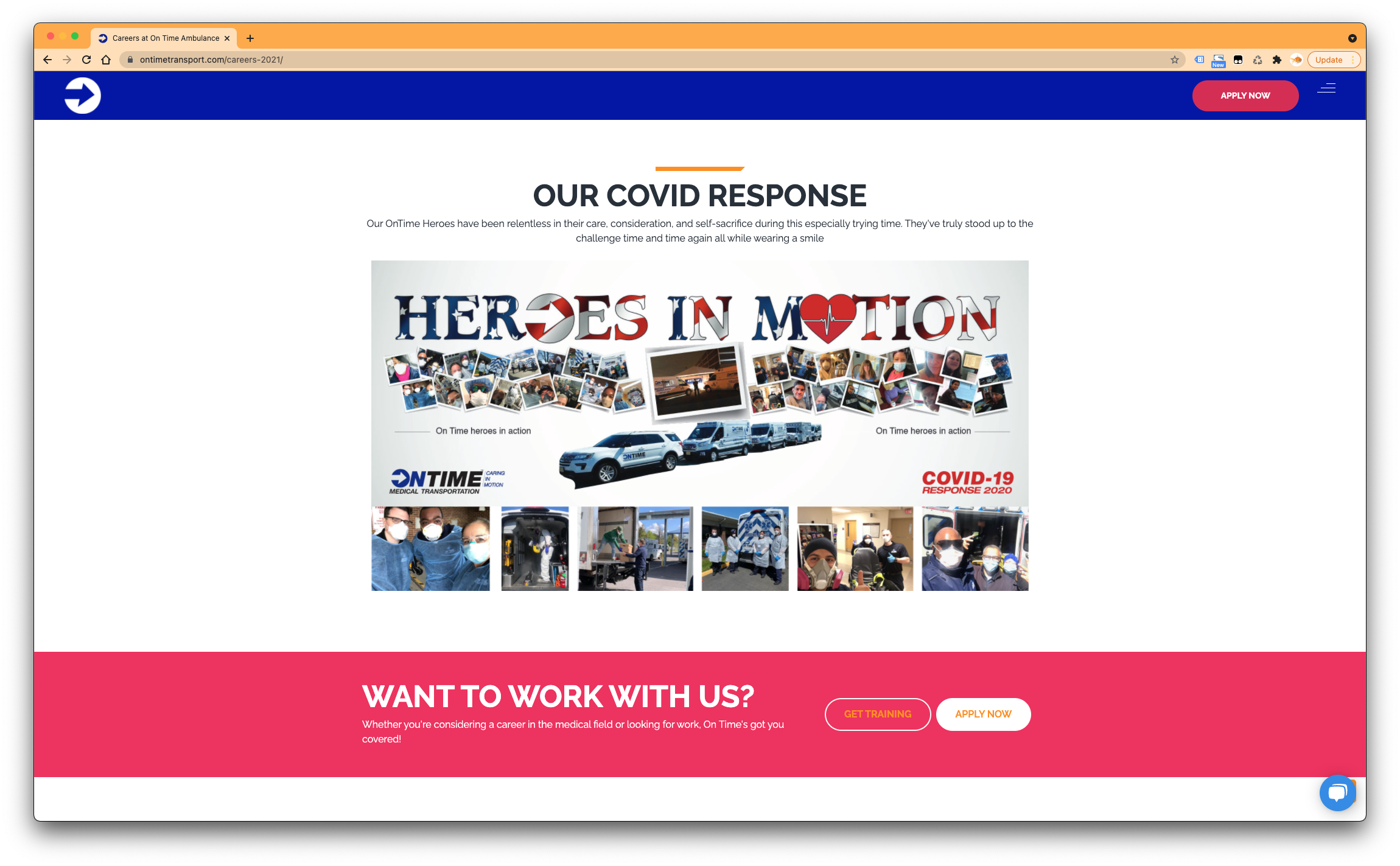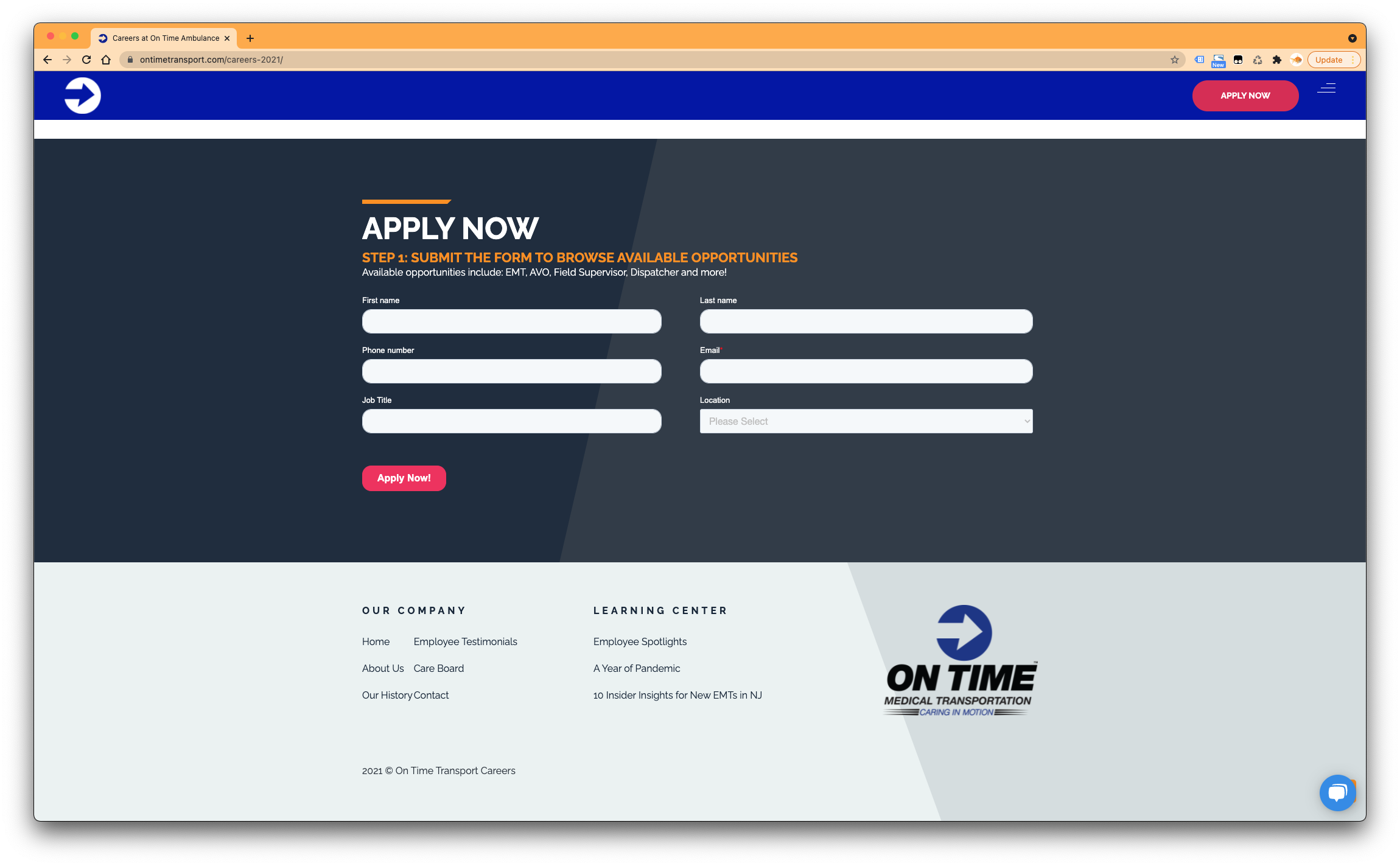 Print Material and Branding
From their most standard brochure to their fleet design, keeping consistency throughout the entire company is important.
Creating a consistent color scheme throughout multiple departments or even brands. We used orange with all of their recruitment material, green for their billing services division, and a consistent hash-mark design that is seen on all of their fleet vehicles, website and print.
I look at what we've done over the years as a complete rebranding. JAM helped us with custom web design, video production, print materials, internal campaigns, logos, content marketing, and more.
I don't know any other marketing companies that could pull all of that together at once like JAM has.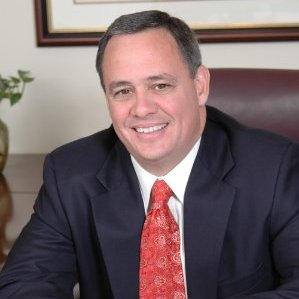 Founder & President | On Time Transport
Related Projects
EMT Training video services, website development, and branding assistance in the healthcare industry.
VLI TECH WEB APP DEVELOPER FOR EMS OPERATIONS
Website and brand development as well as some UI design for some of their proprietary software.
NEW JERSEY CRITICAL CARE TRANSPORT ASSOCIATION
Website and branding development for a NJ association that is compiled of multiple ambulance companies.
RWJBH TRAINING VIDEOS
EMT training videos to be used for RWJBH training and onboarding.
Does it sound like you might need a team? Hire JAM.
Sometimes there are just so many aspects of what you need, just a website isn't enough. Just photography, just social media, just, just, just. JAM is a tight-knit team of experts, working together to make it happen!